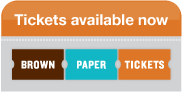 Click Logo to Buy Tickets
By his 60th birthday, Mark Twain had reached a celebrity status previously reserved for presidents, generals, and barn burning preachers. He was an author, critic, humorist, lecturer and in today's vernacular the first 'American Superstar'. He was the 'toast of the town' in Europe as well as America and responded to this notoriety by speaking and lecturing worldwide. Rediscover 'America's first super-star'–in his own words! West Lowe performs Mark Twain: An Evening of Wit and Wisdom at Shelter Theater on January 26 and 27.
West Lowe has been portraying Mark Twain for more than thirty years. His theatrical impersonation captures the wit and wisdom, the cynicism and pathos, the drawl and timing of Twain with practiced proficiency. Scripted from Twain's own words West's portrayal will take you from rolling in the isles to being stunned by his insights. West captures the man, the times, the humor, and the pathos that is Mark Twain incarnate. It's all there; the white suit, the bountiful mustache, cigar smoke accentuating restless white hair…an American icon.
Portraying the famous author in his seventies, West critiques the follies of mankind; his politics, his religion, and his misdirected ambitions…all with the humorous anecdotes that are pure Twain. As the American icon would have put it, "The trouble begins at 7 pm". Tickets available at Biblioteca and online at www.sheltervg4.com.