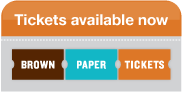 Click link to buy tickets
Marking the debut of his album "Destino", Argentinian songwriter Luis Lujan presents a series of original songs for the very first time here in San Miguel. Among his compositions depicting life experiences, this show will include a series of songs created in collaboration with Carlos Moyano del Barco, an Argentinian poet widely popular in South America. With a wide range of influences and a big vocal range, Luis seeks to create an intimate experience between him and his audience; combining the vintage and the modern together to make unique sounds which will transport audiences to a magic world of beautiful melodies.
Luis Lujan, will showcase his original music in San Miguel de Allende at Shelter Theater on Saturday, October, 28th and Saturday, November, 4th at 7 pm. Tickets available at Biblioteca tienda "Tesoros" and online at www.sheltervg4.com. "Luis's gorgeous tenor voice with just the right balance of vibrato will thrilled you to the core along with his guitar accompaniment on each song," says the Vallarta Tribune. 200 pesos.
For info Email sheltervg4@gmail.com